Providing technical assistance to support youth and young adults with disabilities and their Families during Transition
learn more about our work
Stay Up To Date with RAISE
 The Standard Newsletter is the official publication from RAISE.
In this issue of RAISE The Standard, we focus on youth empowerment. When youth are empowered, they have the skills, critical awareness, and opportunities to positively impact their own lives and their communities.
In this issue of RAISE The Standard, as the second COVID-19 school year comes to an end, many parents and school leaders are asking whether students have met the goals and objectives in their Individual Education Program (IEP).
In this issue of RAISE The Standard, as we collectively mark the one-year anniversary of the COVID-19 pandemic, we focus RAISE on mental health conditions and resources for youth in transition from school to adult life.
Sign up for The Standard Newsletter and other useful RAISE resources and information.
RAISE hosts a number of engaging and informative webinars and events through out the year. We invite you to join us for professional development, virtual learning, networking and more.
Transition in this Brave New World: Please join us on June 21st and June 28th for professional development, networking, and sharing as we work together to improve transition outcomes for young adults with disabilities.
Day 1: Monday, June 21
2:00pm- 4:00pm ET
Day 2: Monday, June 28
2:00pm- 4:00pm ET
Professionals and organizations are continuing...
From an "insider's" perspective, our blogs feature articles from Director, Josie Badger and occasional guest bloggers on transition-related issues.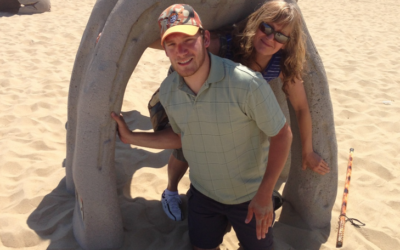 It is ironic how, as a person who has lived with a physical disability since birth, one can become so accustomed to being taken care of his whole life.  For a time, it is as if the world, from an individualistic standpoint, consists only of facilities, caregivers,...