Readable Print
These resource provide information on how to make printed text the most visually accessible.
Creating Readable Print Materials 

 explains the rules that will make text readable for everyone, including people with reading, language, or visual disabilities and their families.*
Stay Up To Date with RAISE
 The Standard Newsletter is the official publication from RAISE.
In this issue of RAISE The Standard, we look at health, well-being, and how adults can help to empower youth to take charge of their bodies and minds.
In this issue of RAISE The Standard, we unpack some of the issues and complexities of a transition to higher education.
May is Mental Health Awareness Month, so RAISE is taking this opportunity to raise awareness about mental health and related issues, including mental-health-friendly workplaces.
Sign up for The Standard Newsletter and other useful RAISE resources and information.
RAISE hosts a number of engaging and informative webinars and events through out the year. We invite you to join us for professional development, virtual learning, networking and more.
During this fun and engaging session, Katy Albert will train you on the best practices of social media engagement and creating social media content that will captivate and activate youth and families. The session will include a Q&A with Erin Thomson, Youth Advocate for Change committee member and Communications Consultant.
The webinar has the following objectives:
1. Educate attendees on best practices for social media content.
2. Showcase how social media content can be created to engage with, educate, and activate followers.
3. Empower attendees to get the most out of their efforts on social media.
Presenters: Katy Albert, VP, Blender Inc. and Erin Thomson, Youth Advocate for Change committee member and Communications Consultant
Date: Monday, Sept 19, 2022
Time: 2pm ET
ASL interpretation & Spanish interpretation will be offered!
The National RAISE will be hosting its first in-person Summit since 2019 on June 24 in Philadelphia, Pennsylvania.
Join us as we explore new research on important relationships for successful outcomes regarding youth engagement, RSA parent center efforts, and more.
Date: Friday, June 24
Time: 9am-3pm
Lunch will be provided
This summit will focus on developing and strengthening relationships with key partners to improve transition outcomes.
From an "insider's" perspective, our blogs feature articles from Director, Josie Badger and occasional guest bloggers on transition-related issues.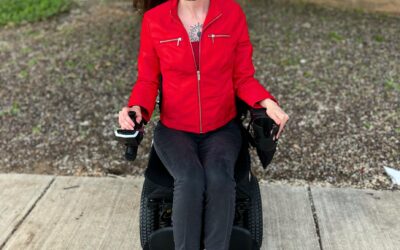 The Mental Health Challenges of Physical Disability, by Anomie Fatale May is mental health awareness month. Mental health conditions are invisible disabilities. Also, chronic illnesses and visible disabilities result in poor mental health. People have called me...